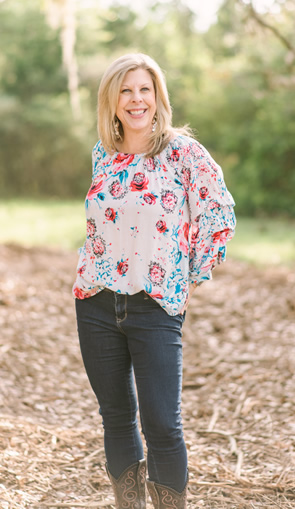 Who am I?
I'm a wife, mom, grammy, great-grammy and best-selling author. I believe Jesus died for my sins, rose three days later, and will one day return. He has carried me through some of my darkest hours. Without faith in Him, I would have no hope.
Raised in Michigan, I've now called Texas home for most of my adult life. I live on a ranch with my husband, a couple of sassy pups, countless cattle, deer and the occasional coyote, mountain lion or snake. And just for the record, I hate snakes.
Writing is my calling and I'm passionate about touching readers with Biblical truths in an entertaining, and sometimes adventurous, manner. Romance is my genre of choice because, like Cinderella and Prince Charming, there's nothing more satisfying than two people defying life's challenges to find happiness together.
Did you know God is the author of romance? He's been wooing mankind for thousands of years. And while He doesn't promise us a life without tears and trials, He does promise a happily ever after to those who know His son, Jesus.
When I'm not at the computer, you'll often find me in the kitchen, spending time with my grandchildren or watching copious amounts of the Hallmark Channel.
Be sure to sign up for my newsletter so we can stay in touch. Newsletter subscribers are always the first to know, whether it's a cover reveal or any other book-related announcement. There are also exclusive giveaways for newsletter subscribers only.
I hope you'll connect with me via the social media outlets listed above or come join the fun over at Seekerville for all things reading and writing.