The Cowgirls Redemption
She came home to make things right. Will she be given a second chance?
Gloriana Prescott has returned to her Texas hometown to make amends—even if the townsfolk she left behind aren't ready to forgive. But when her mother's ranch manager, Justin Broussard, is tasked with saving the struggling rodeo so his teen daughter can compete, Gloriana sees a chance to prove she's really changed. But can she prove to Justin, and the town, that she's trustworthy?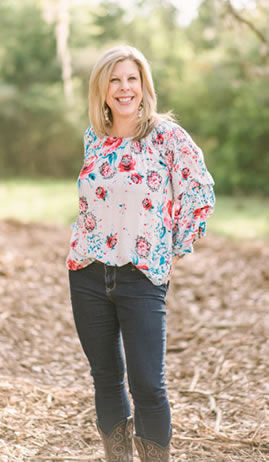 I'm a wife, mom, grammy, great-grammy and author. I believe Jesus died for my sins, rose three days later, and will one day return. He has carried me through some of my darkest hours. Without faith in Him, I would have no hope.
Raised in Michigan, I've now called Texas home for most of my adult life. I live on a ranch with my husband, a couple of sassy pups, countless cattle, deer and the occasional coyote, mountain lion or snake. And just for the record, I hate snakes.