A Christmas Bargain
Can a property dispute… Turn into a holiday blessing?
When single mom Annalise Grant inherits a fledgling Christmas tree farm in Texas, she vows to do whatever it takes to make it a success. But when neighbor Hawkins Prescott claims some of her trees are on his property, the only option is a partnership. As Christmas draws closer, Annalise and Hawkins find themselves growing closer as well. Could a family by Christmas become part of the deal?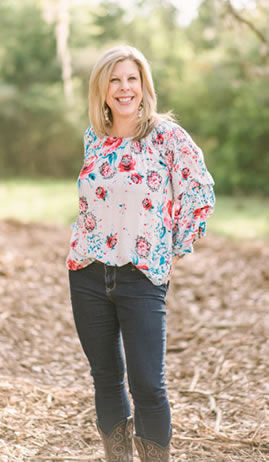 I'm a wife, mom, grammy, great-grammy and author. I believe Jesus died for my sins, rose three days later, and will one day return. He has carried me through some of my darkest hours. Without faith in Him, I would have no hope.
Raised in Michigan, I've now called Texas home for most of my adult life. I live on a ranch with my husband, a couple of sassy pups, countless cattle, deer and the occasional coyote, mountain lion or snake. And just for the record, I hate snakes.