Her Christmas Healing
Christmas is around the corner… And love might be right next door.
Hope Crossing, Texas is just what Jillian McKenna needs. Here, she can recover after a terrible attack…and create a home for her baby-to-be. But she also has a complication next door. She once saw a future with veterinarian Gabriel Vaughn—a future that feels impossible now. But with love, faith, a support dog and some Christmas spirit, maybe it's not too late after all…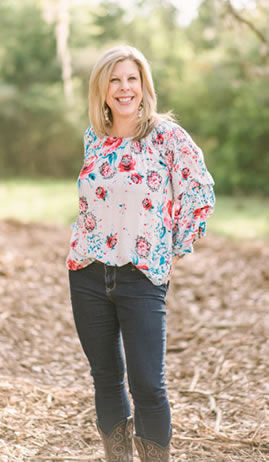 I'm a wife, mom, grammy, great-grammy and best-selling author. I believe Jesus died for my sins, rose three days later, and will one day return. He has carried me through some of my darkest hours. Without faith in Him, I would have no hope.
Raised in Michigan, I've now called Texas home for most of my adult life. I live on a ranch with my husband, a couple of sassy pups, countless cattle, deer and the occasional coyote, mountain lion or snake. And just for the record, I hate snakes.