Loving the Rancher's Children
A short-term solution could lead to long-term love
When Alli Krenek returns to her hometown, she's surprised to find herself agreeing to become a nanny to Jake Walker's children. Seventeen years ago, Jake betrayed Alli's trust, and she's avoided him ever since. But the more time she spends with Jake, the more his two little ones melt her heart and Alli begins to see the man Jake has become. Is this their chance to finally heal old wounds?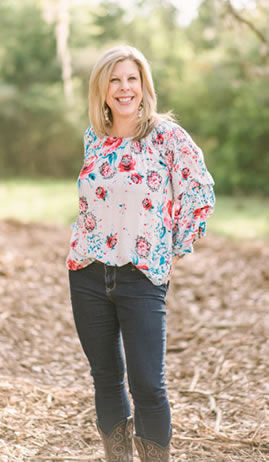 I'm a wife, mom, grammy, great-grammy and best-selling author. I believe Jesus died for my sins, rose three days later, and will one day return. He has carried me through some of my darkest hours. Without faith in Him, I would have no hope.
Raised in Michigan, I've now called Texas home for most of my adult life. I live on a ranch with my husband, a couple of sassy pups, countless cattle, deer and the occasional coyote, mountain lion or snake. And just for the record, I hate snakes.