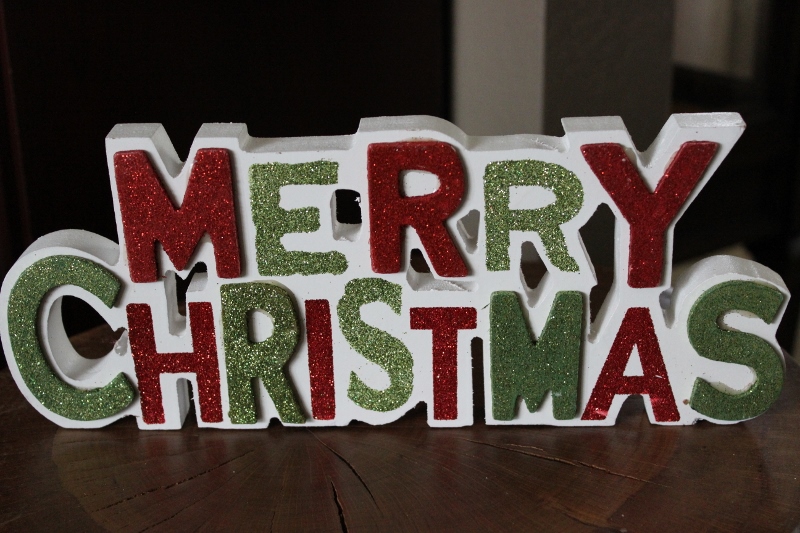 Can you believe it's December 1st? Seems like it was just summer and now the holidays are upon us.
I love this time of year and celebrating our Savior's birth in grand style. The twinkling lights, the classic holiday tunes that bring back memories of my childhood, sugar cookies and fudge and those aromas that let you know in no uncertain terms exactly what time of year it is.
Yes,  Christmas is a delight for all of the senses.
Today I want to share one of my favorite recipes with you, however it's not something that you eat. This recipe is all about filling your house with the scent of Christmas. Best of all, it doubles as a great gift idea.
So here's what you'll need: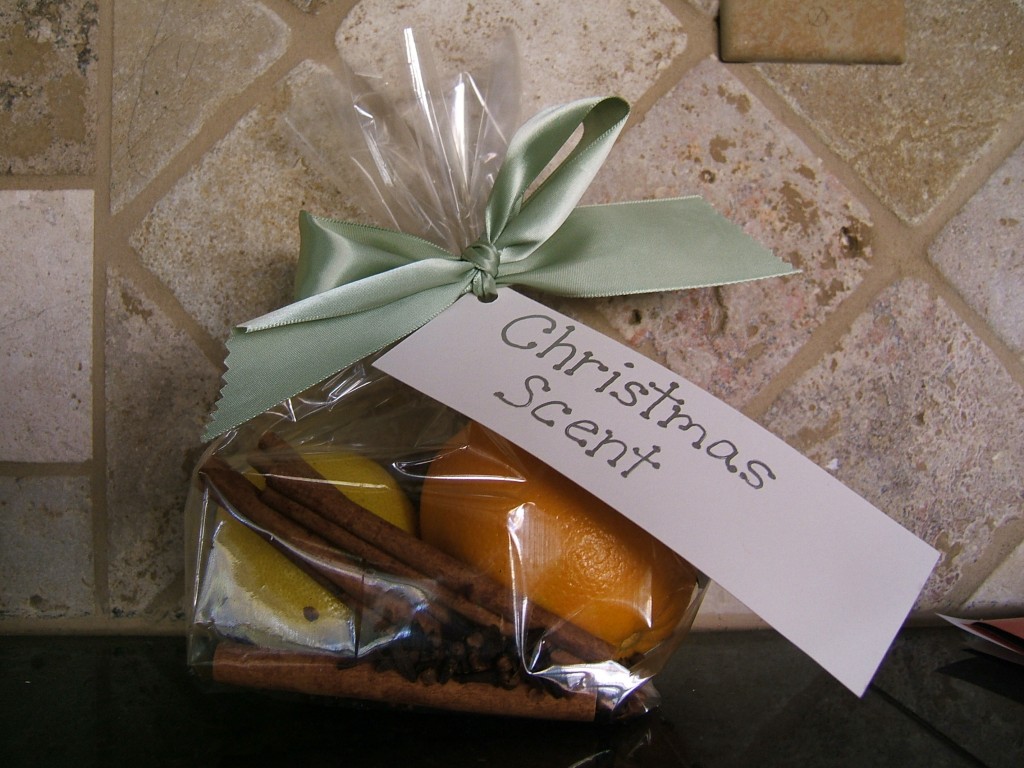 3 (4-inch) cinnamon sticks
3 bay leaves
1/4 cup whole cloves
1/2 of a lemon, halved
1/2 of an orange, halved
1 quart of water
Cut lemon and orange into quarters; combine fruit, spices, and 2 quarts water in a large saucepan.  Bring to a boil, reduce heat, and simmer as long as desired.  (Add more water, as needed.)  Any leftover mixture can be covered and refrigerated for several days to be reused.
For gift giving, simply place all of the ingredients except for the water into a clear cellophane bag. I use bags that are roughly 5 x 11 1/2 inches (that's the size of the package, though there are no dimensions given). These can be bought at party stores or, sometimes, at Walmart in the cake decorating/party section.
Then add a pretty ribbon (I prefer non-wired) and a tag with the instructions on the back. I use plain bookmarks that I get at Walmart, punch a hole in one corner for the ribbon, then print out the instructions from my computer, swipe some glue stick across the back and stick the instructions on. I used Comic Sans in 14 pt font and got 4 instructions per page that I then cut out to fit onto the bookmark. Though, you may have to experiment some to get the right size font/paragraph.
These make great teacher and hostess gifts. Perfect for anyone you want to say thank you to. Trust me, it will get used. And every time they smell it, they'll think of you. 🙂