A couple of weeks ago I shared about our recent move from the suburbs of Dallas-Ft. Worth to our family ranch in south central Texas. Now that we're officially transplanted, it's time for phase two of the Obi's big move to commence.
Renovating the big house.
Now I completely understand why Chip Gaines gets so excited about demo day.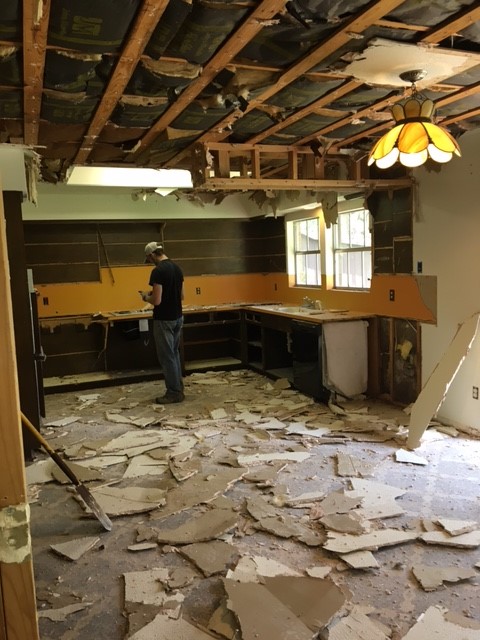 It's gratifying in so many ways.
One swing of the sledgehammer and you know you're on your way to bigger and better things.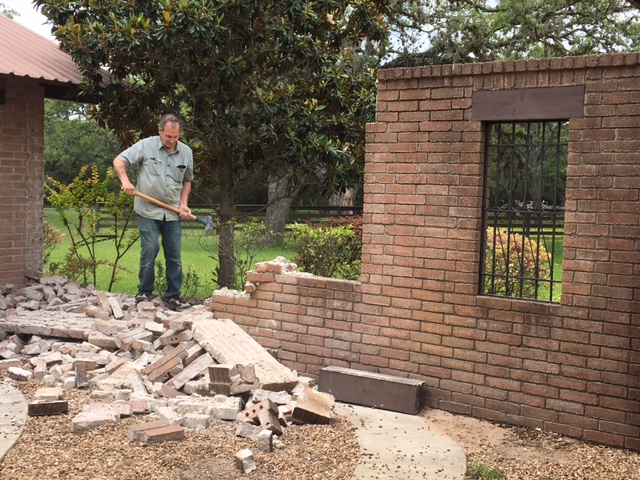 From the moment the thought entered our minds to renovate my in-laws' house instead of building new, there were certain things my husband and I couldn't wait to see gone. Such as this brick wall that not only kept things darker inside the house, it also blocked our view of the beautiful countryside.
When my in-laws  built the house in 1975, they wanted a Mexican-style hacienda, so the wall was there to create a courtyard that was once beautifully and lovingly landscaped by my mother-in-law.
But the lush foliage is long gone and we want an open Texas-style ranch house. So, where there once was a rather drab brick wall…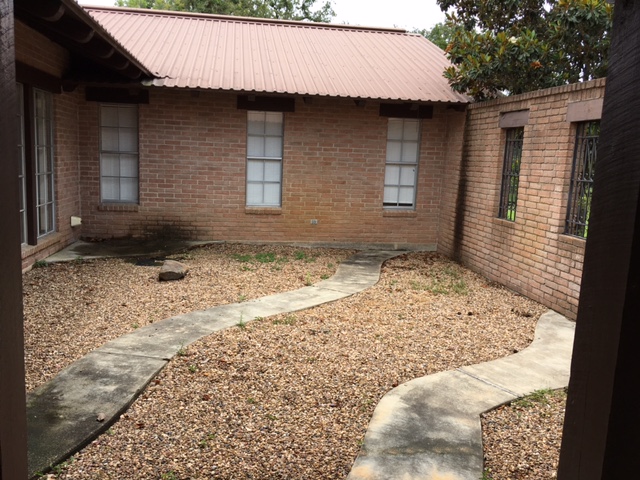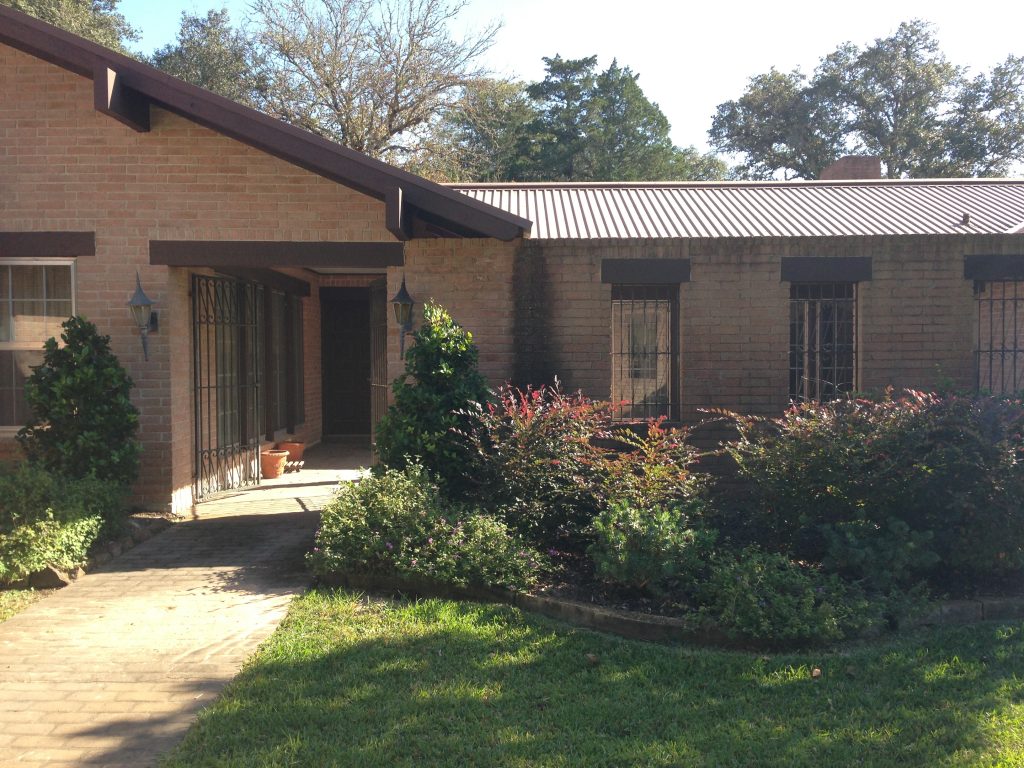 It's now open and inviting. Best of all, we can watch the cattle and deer as they wander by.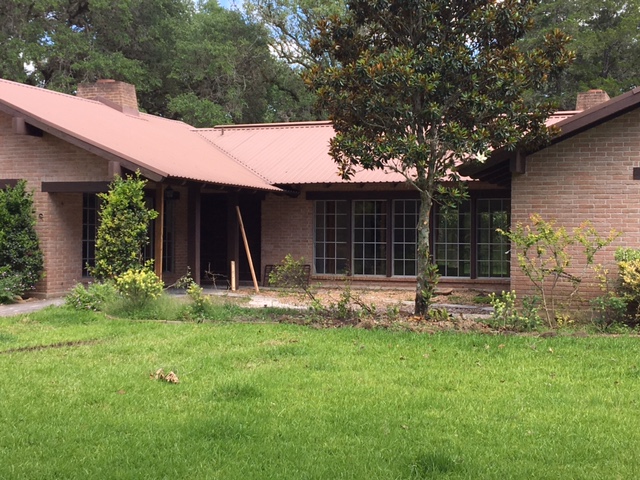 Next on our list of must-go's was the 70's era kitchen with it's dark cabinets, dropped ceilings and orange countertops.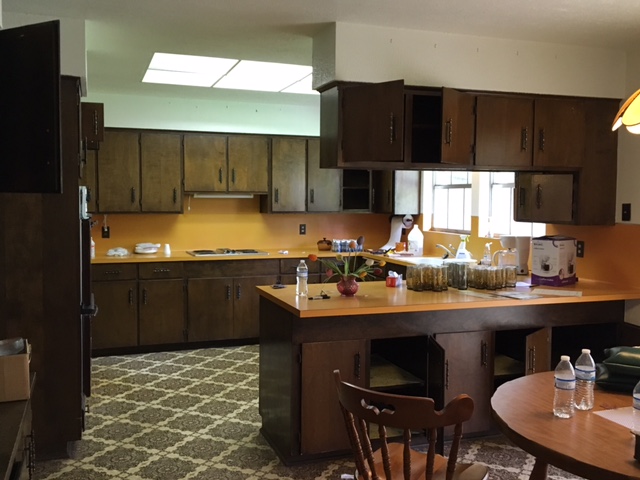 We also wanted to remove the wall between the kitchen and dining room and vault the ceiling in the kitchen to match the den for one big open space.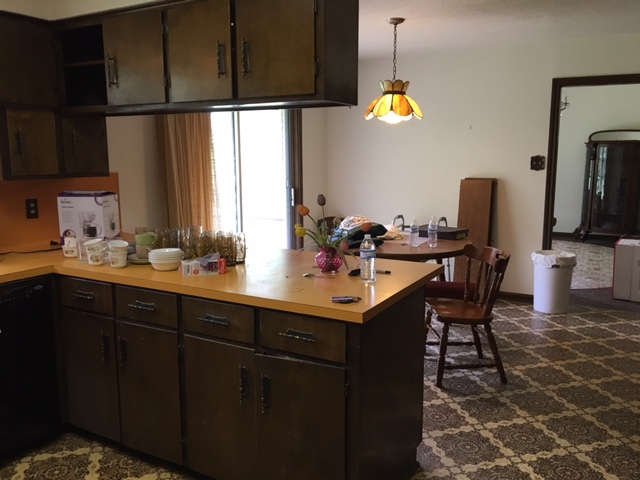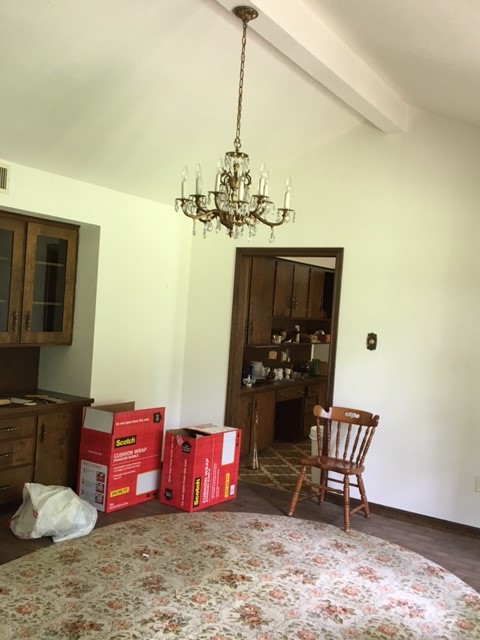 So with the help of our contractor and his crew…
Wow! These two rooms have been transformed already and we've barely gotten started.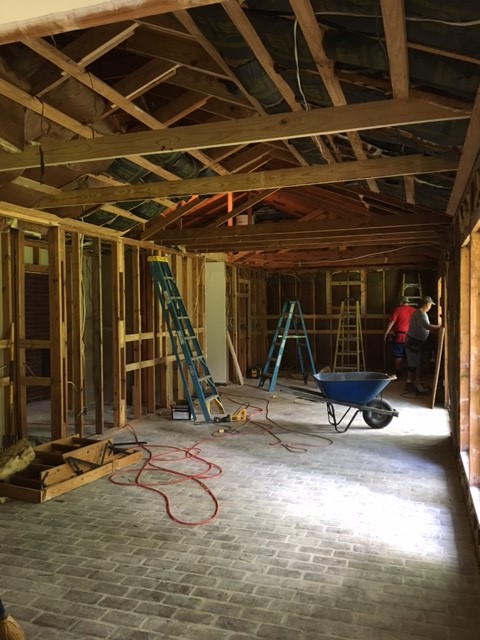 The third thing we wanted gone were the arches in the living room.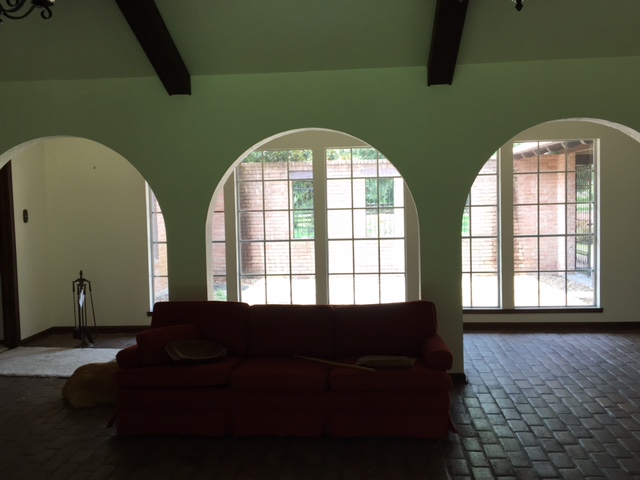 While they may have worked in the Mexican-style hacienda, they aren't quite right for a Texas ranch house. Besides, they, too, were blocking part of our view.
Now the space is wide open, save for the much-small support columns. And would you look at that view.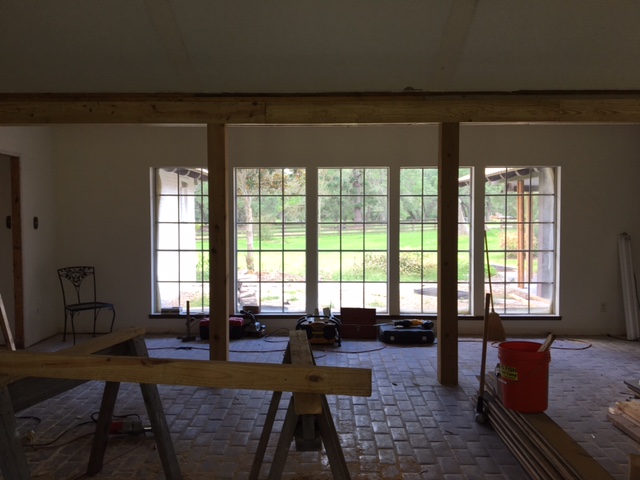 The last and probably number one thing, next to the kitchen, that we couldn't wait to change was the master bathroom.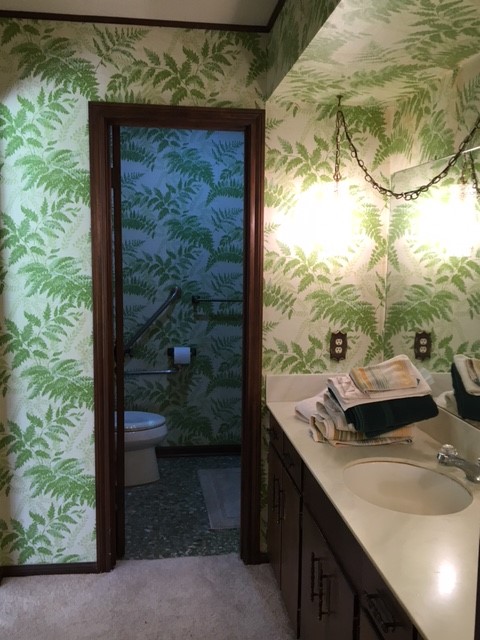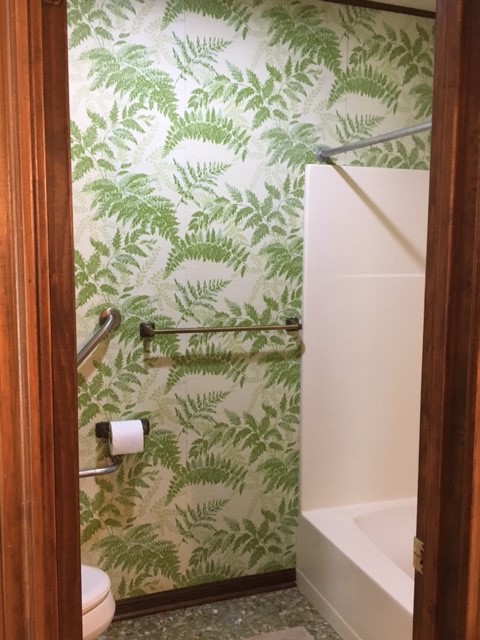 The already small space had been broken into two smaller rooms, so our goal was to open everything up and start fresh.
When we did, we discovered the backside of the fireplace. Just look at the perfectly good brick that's been covered all these years. Okay, so it's not that good looking and it doesn't all match, but we can still paint it and add some great texture to the space. Not to mention removing the wall bought us an extra ten inches of space.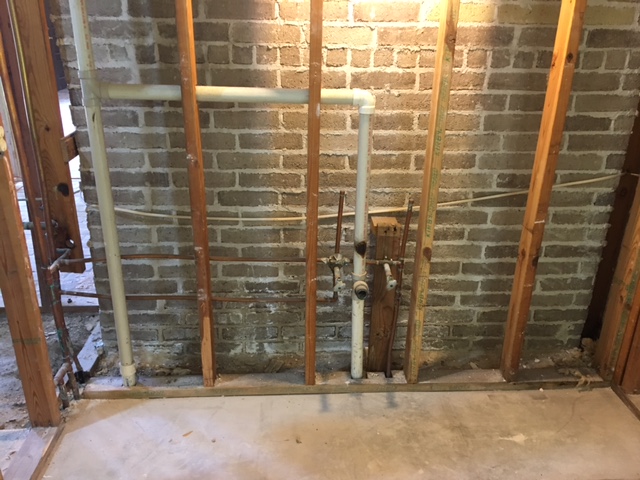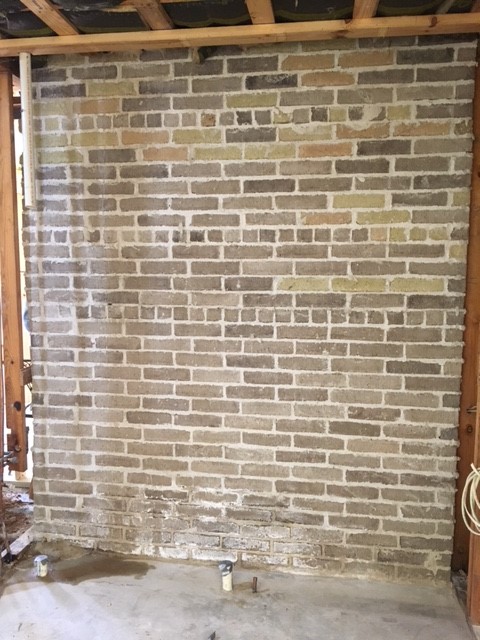 That's a snapshot of what's happened so far. Flooring is still being removed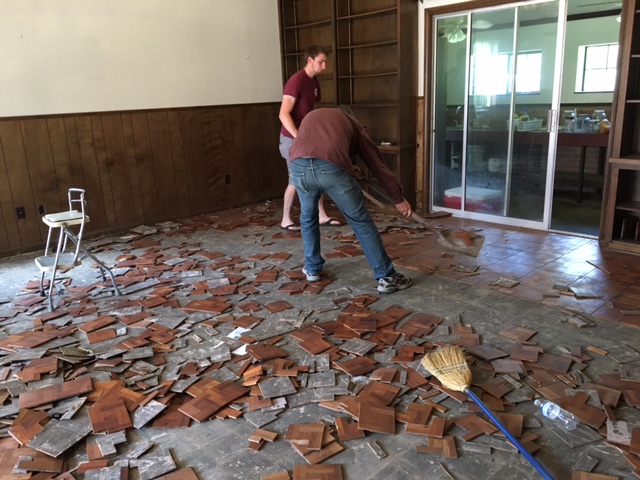 And the sheetrock continues to come down.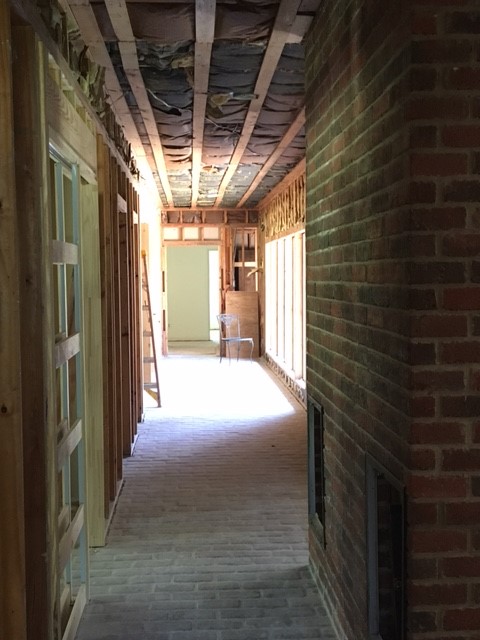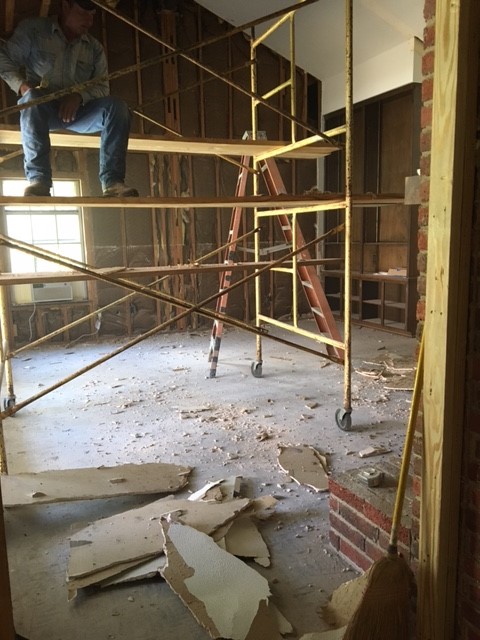 But it's all a part of the process.
Now it's your turn. Have you ever tackled your own renovation/remodel? Or do you prefer to sit back and watch shows like Fixer Upper on TV? If you were going to redo one room in your home, what would it be?