Yes, it's time for another cover reveal and though the book won't be out until August, I'm already excited. Not only is the cover absolutely gorgeous, this is the first book in my Rocky Mountain Heroes series. The stories revolve around five brothers raised on a ranch just outside of Ouray, Colorado. So if you've read any of my other books and were wondering, yes, we are going back to Ouray.
In Their Ranch Reunion, single mom Carly Wagner is surprised to learn she'll have to share ownership of the home she's inherited with her first love—and first heartbreak—Andrew Stephens. The man who fled their tiny Western town is back and standing in the way of her dreams to expand her B and B. Now a successful businessman, Andrew has eight weeks to buy Carly out. But Carly's too stubborn to persuade—and too beautiful to ignore. When fire ravages her inn and she and her daughter move in to their shared property, Andrew's in over his head. Time is running out and Andrew must decide: leave and chase another deal…or stay and chase Carly's heart.
Andrew is the second born Stephens son, but readers will also get to meet Noah, Matt, Jude and Daniel along the way. Not to mention their widowed rancher father, Clint.
But enough about the inside of the book, you want to see the cover.
Ready?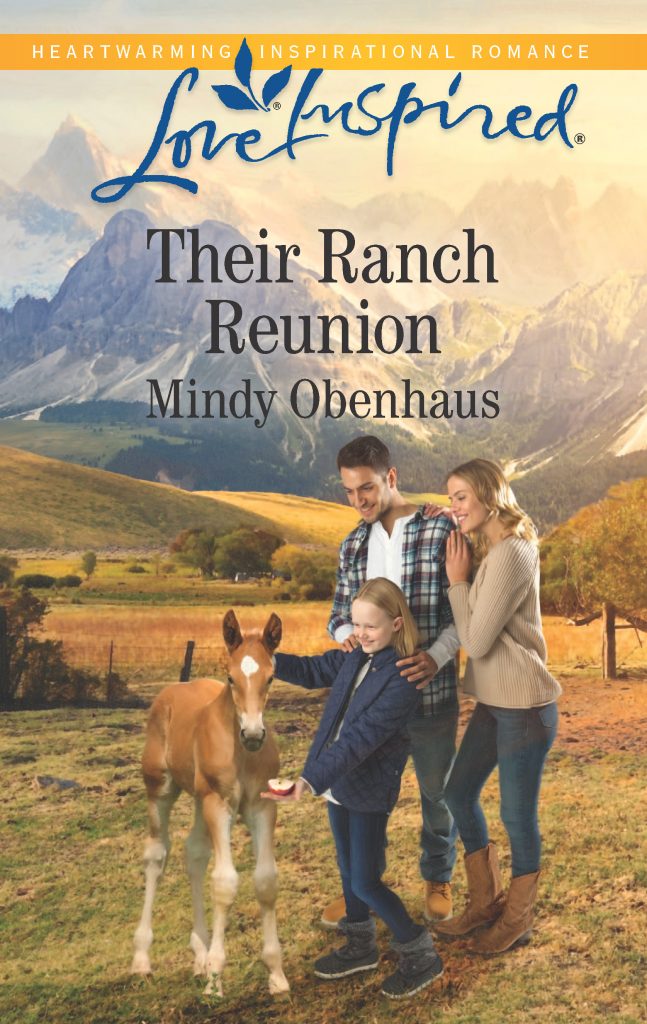 I can't wait to hear your thoughts. As a matter of fact, I'm so stoked that I think this calls for giveaway.
Here's what you need to do. Leave a comment on this post (not on Facebook) and your name will go into a drawing for an advance copy of Their Ranch Reunion (sorry, U.S. mailing addresses only, please).
Drawing will take place Wednesday, April 19th.
Good luck!