I know, last week I posted how to make homemade bread and now I'm sharing another recipe. Don't worry, this is not turning into a cooking blog. But after posting a picture of this dish on Facebook earlier this week, I had a request for the recipe, so here it is.
This soup is definitely a crowd pleaser. It's warm and hearty, not to mention delicious. Perfect for a cold winter's day.
Here's what you'll need: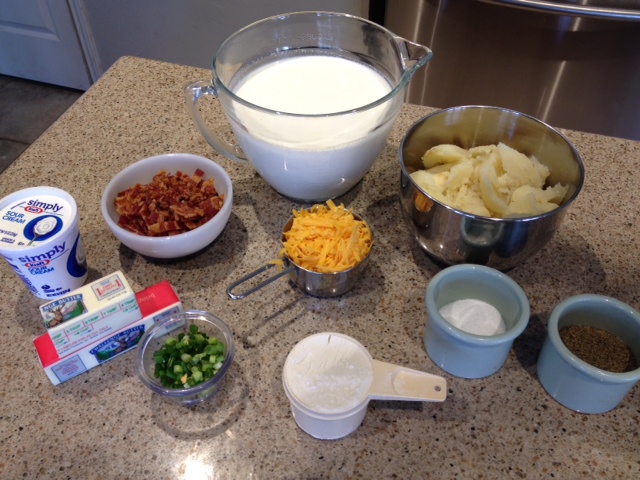 4 large baking potatoes
2/3 cup butter
2/3 cup all purpose flour
6 cups milk
3/4 teaspoon salt
1/2 teaspoon ground pepper
1 generous cup shredded sharp cheddar cheese
10 bacon slices, cooked and chopped
4 green onions, chopped
1 – 8 oz. carton sour cream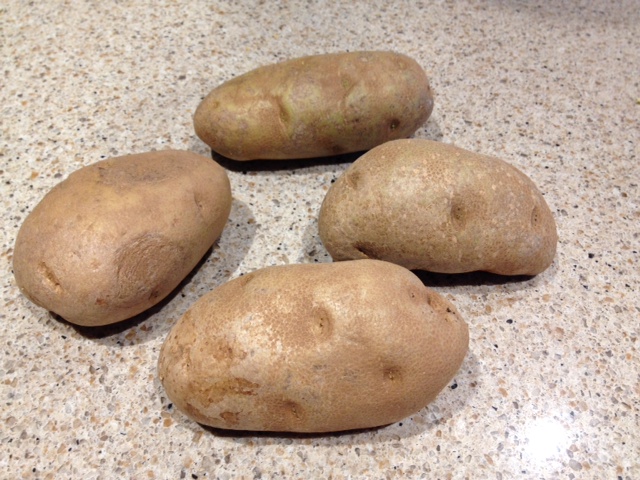 We'll start with the star of this dish, the potatoes. Gently scrub them, then prick several times with a fork and bake at 400 degrees for 40-60 minutes or until yielding when lightly squeezed.
When done, set aside and allow to cool.
**Here's a tip: If you have leftover baked potatoes, this is the perfect way to use them up. Best of all, they're already baked.
Now on with the show.
Melt butter in a Dutch oven over low heat. Once completely melted, add flour and stir until smooth.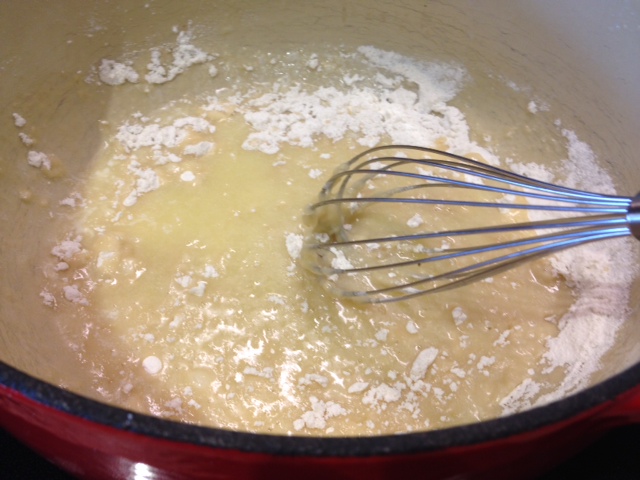 Using a whisk will ensure there are no lumps.
Cook butter/flour mixture for one minute, stirring constantly, then gradually add your milk.
 Cook over medium heat, stirring constantly, until thickened and bubbly, 5-10 minutes.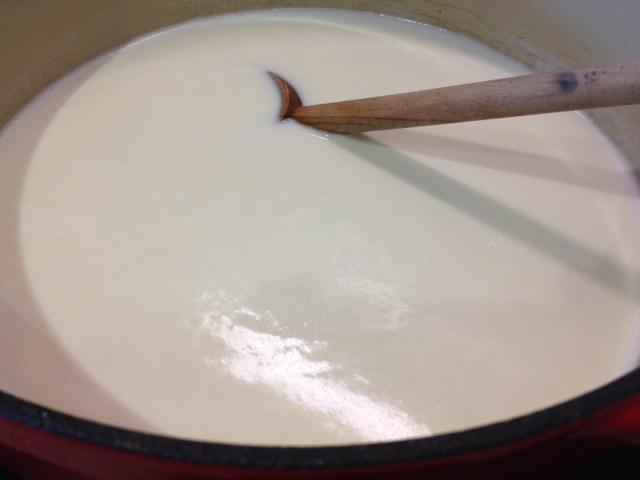 Stir in potato, salt and pepper, cheese, bacon and 2 tablespoons green onions.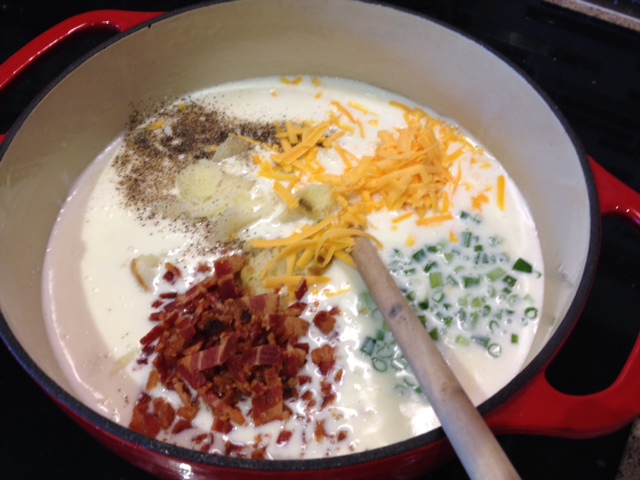 Cook over medium-low heat until heated through. Stir in sour cream and cook just until heated. Do not boil.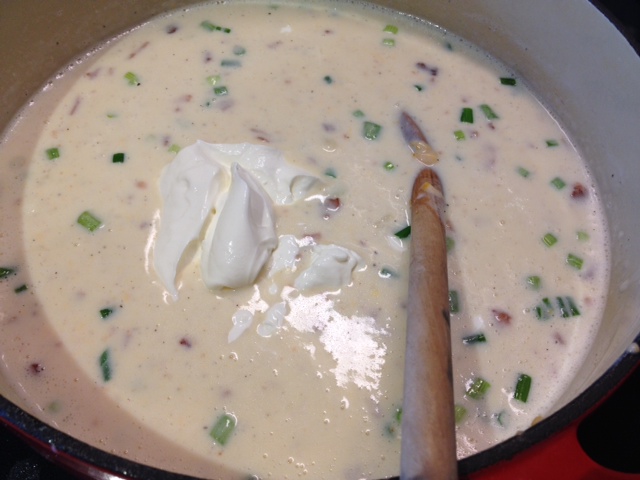 Sprinkle servings with additional cheese, bacon and green onions, if desired.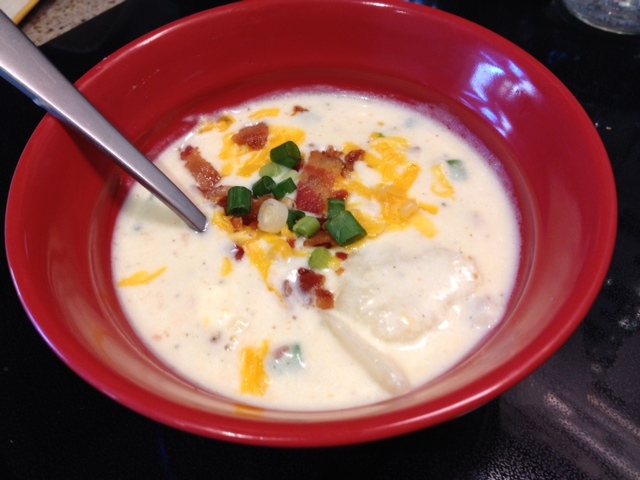 Yum! Just look at those chunks of potato.
Pretty easy, huh? Sure, it takes a little time, but the results are worth it. Bake your potatoes ahead of time, though, and you're half way there. Cook your bacon in advance, and you're even closer. By the way, I recommend using real, home-cooked bacon for this recipe. Jarred/bagged bacon bits simply aren't the same.
Winter's not over yet. But this soup might just make you wish it would stay a little longer.