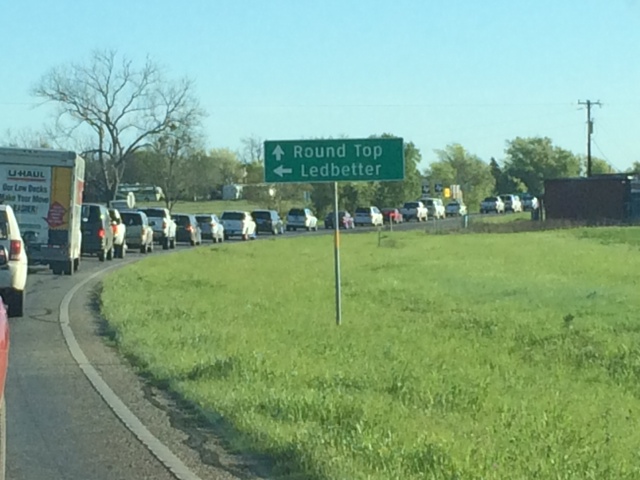 Yes, it's antiquing and junking time in Texas. Well, it was anyway. But if you missed it, don't worry. Come late September/early October, we'll be at it again.
In case you're wondering, I'm talking about the biannual event that takes place in and around the tiny town of Round Top, Texas, population 90. People come from all across America–evidenced by the Saturday morning line of traffic above–to buy and sell wares during the week-and-a-half-long event.
My oldest daughter and I decided to make a long weekend of it, so on our way, we stopped at Magnolia in Waco, Texas. If you're a fan of the HGTV show Fixer Upper, you know the place I'm talking about.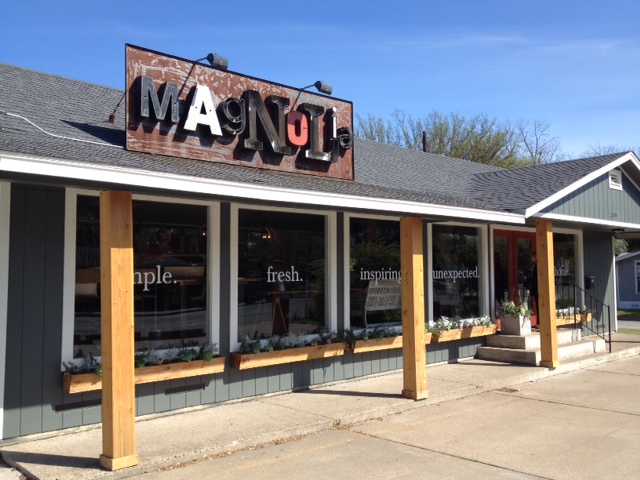 This place is awesome. And kind of crowded. Seems we're not the only ones who love that show. Good thing Chip and Joanna Gaines will soon be moving to a larger location.
Finally, we made it to the main event.
Technically, we spent most of our time in Warrenton as opposed to Round Top. You see, this is ranching land. Which means there are lots of fields broken up by these little hamlets you'd likely miss the rest of year. Miles of fields are transformed into mega malls for treasure hunters.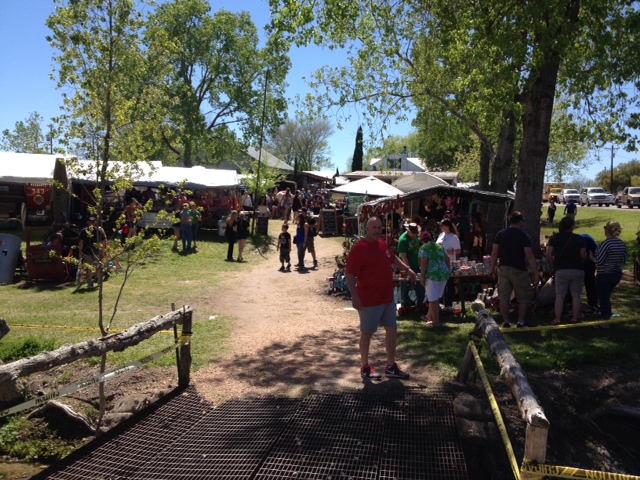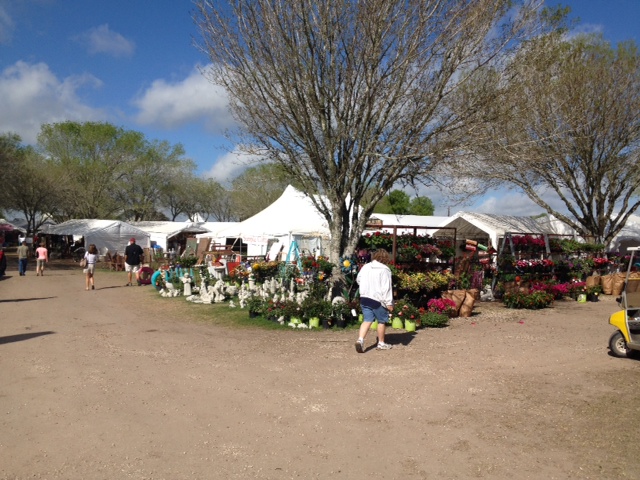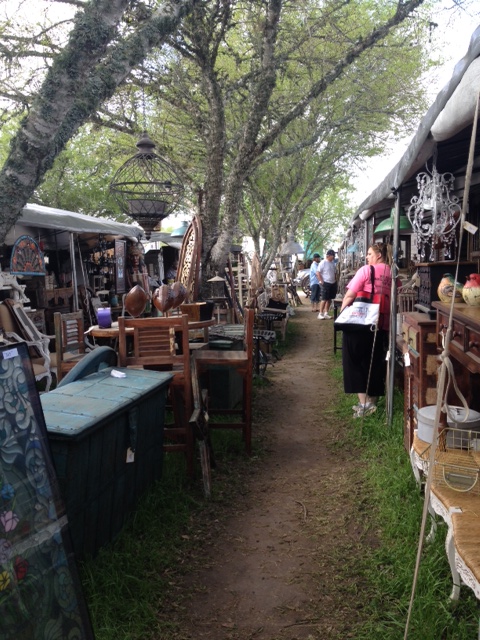 You never know what you might find.
Or simply inspiration.
Whatever the case, you just–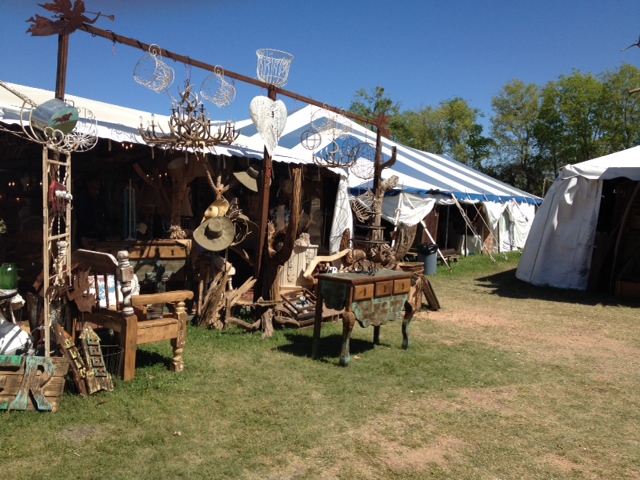 Keep…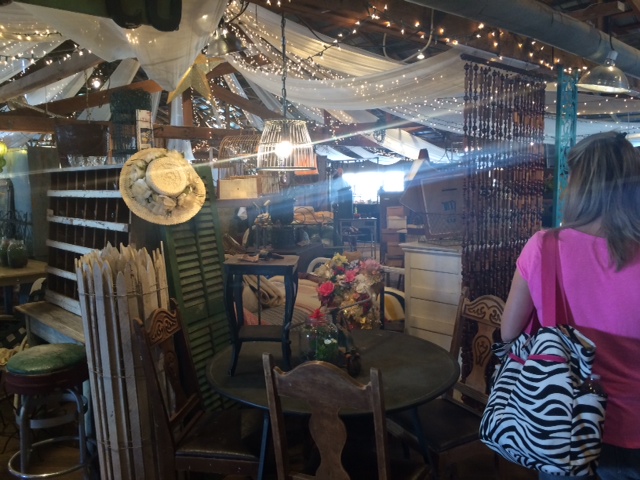 Looking.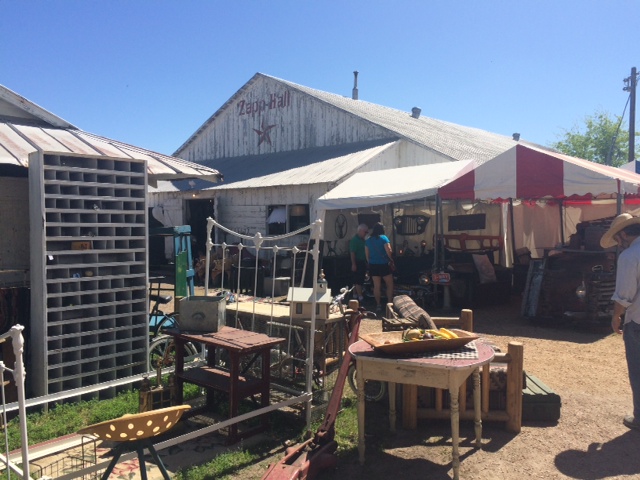 You might even find some things you didn't even know you needed.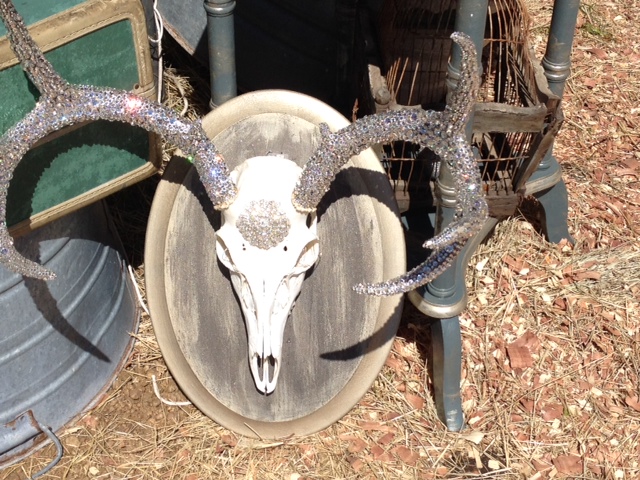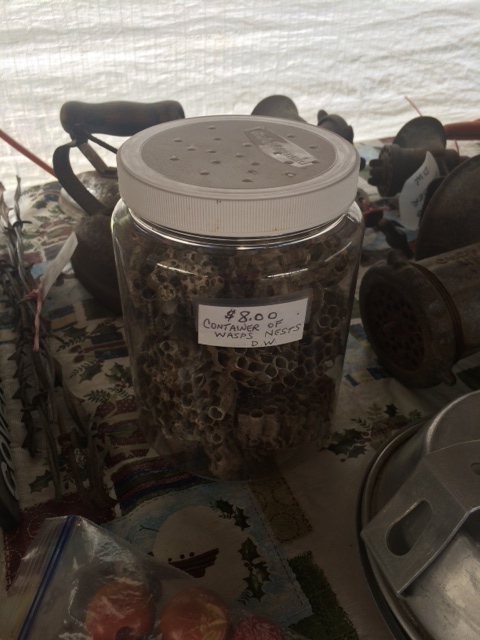 But that down-home hospitality will bring you back again and again.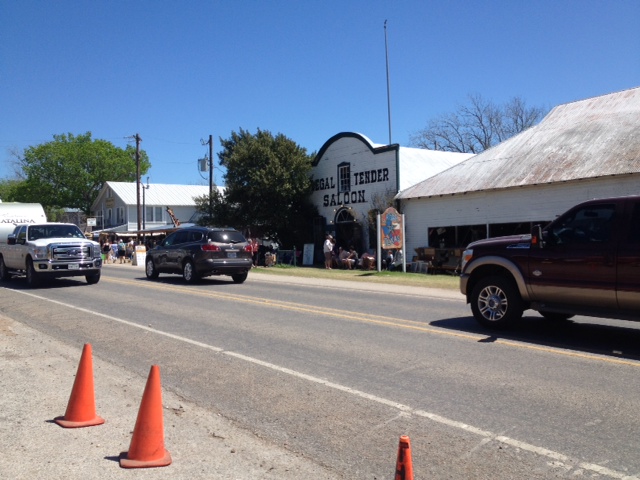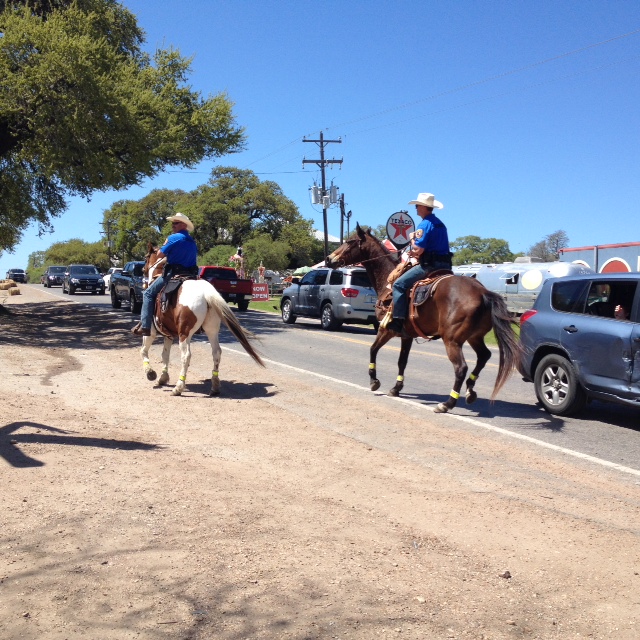 Are you into antiques or junking? Perhaps you like crafting or DIY projects and are always on the lookout for inspiration. Then antiques weekend in the place for you. You can learn more about Texas Antiques Weekend at http://www.antiqueweekend.com/indexmain.html.