Have you ever been walking through a store and seen something you just have to have? Assuming that whatever it is fits within your budget.
That happened to me last week. After sharing with you about my color box, I was at Ross and stumbled upon this.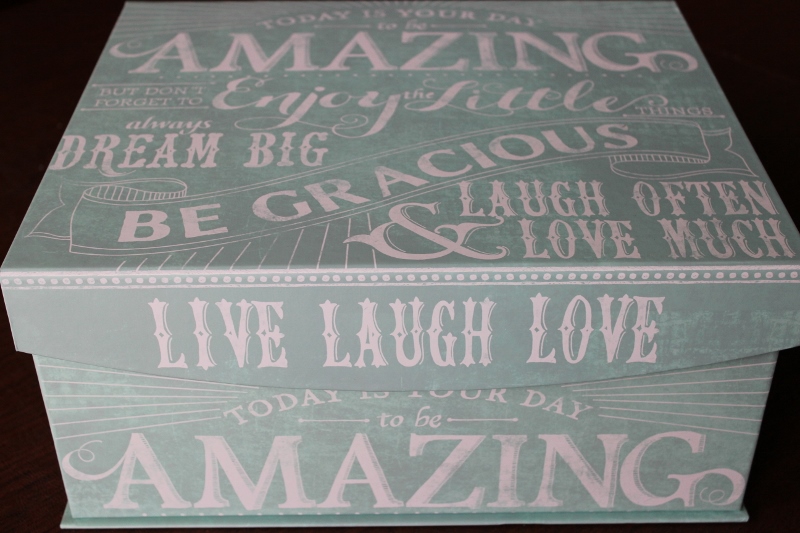 The color is what first caught my eye. Soft and soothing. Second, it was kinda big. What a great way to store things in plain sight. It was even large enough to hold DVD cases.
Then I began to read. So many words of encouragement. Don't forget to enjoy the little things. Be gracious. Always dream big.
Finally, I looked at the tag. $6.99
Cha-ching!
That baby was going home with me.
"What are you going to use that for?" my husband asked.
"To hold something very important," I replied.
Remember this?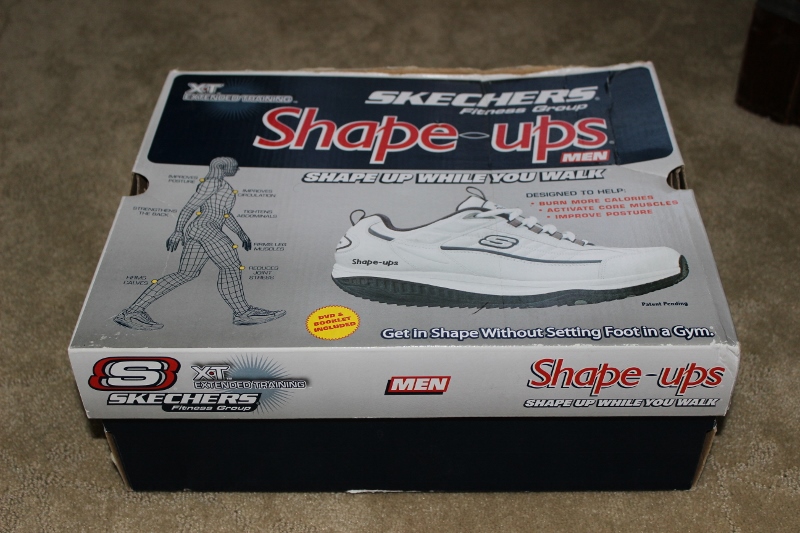 Totally unbefitting the title "Color Box," don't you think?
So, farewell old bland shoe box.
Hello, Color Box.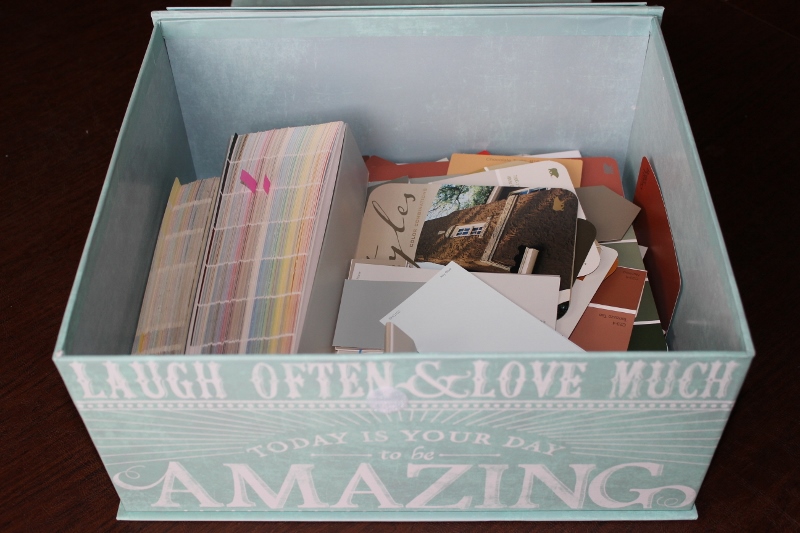 And would you just look at all that room I have to add more paint swatches.
Useful bargains, especially those you love, are always the best.
What's your most recent had-to-have purchase?